WHAT ARE WE GOING TO DO WITH ALL THESE FREE TICKETS?
WRNR has your concert hook ups! peruse your options & choose the shows that you want to see! Check back: the WRNR ticket window roster changes often. Good luck!
One entry per person, please. Duplicate entries will be deleted.
CURRENT SHOWS BEING FEATURED ON THE TICKET WINDOW:
---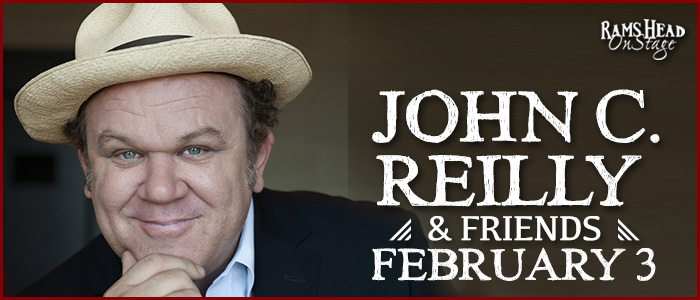 Of the many hats worn by veteran entertainer John C. Reilly—actor, producer, comedian, screenwriter—American Roots music brings him to the stage at Rams Head next week!
For more information and to buy tickets, please visit Rams Head's Website.

Noel Gallagher and the High Flying Birds are coming to the Lincoln Theatre on June 4th.
There are no supporting acts and the show starts at 8pm sharp.
For more information or to buy tickets Click here.

They're coming to the Hippodrome Theatre on May 10th. WRNR want's to hook you up with tickets to the show, just scroll down for the entry form below!
The group will perform songs from their extensive catalogue, as well as new material from each member. Once again, CSN will be accompanied by its backing band featuring: Shane Fontayne (guitar), Steve DiStanislao (drums), Kevin McCormick (bass), James Raymond (keyboards), and Todd Caldwell (organ).

For more information please visit the Hippodrome website.
Joshua Radin
Songwriter Joshua Radin is coming to DC on March 19th following the February release of his new album titled "Onward and Sideways." The show is at the 9:30 club, and RNR wants to hook you up with a pair of tickets! All you need to do is fill out the form below.
For more information on the show and to purchase tickets, please visit the 9:30 club website.
---
WRNR loves to spoil it's listeners with free show tickets. The RNR Ticket Window is just another way to try your chances at earning tickets to upcoming shows in the area. Interested? All you have to do is fill out the form below!
Privacy Notice
Your registration information is for the use of WRNR only. We collect information in order to keep you informed of contests and events sponsored or promoted by WRNR. WRNR will not sell, rent or in any way distribute personal information supplied to us by you. The information you provide us stays with WRNR only.