Internships
The WRNR Intern…It's not just shredding and faxing!

If you are a college student interested in pursuing a career in radio/media/sales, and looking for hands-on experience in radio, then thisSales internship may be for you. Learn the inner workings of a radio station, providing exposure to sales, promotions and the roles every department plays in the daily operation of the station.
YOU MUST BE ELIGIBLE TO RECEIVE
COLLEGE CREDIT FOR THIS INTERNSHIP.
Please contact your faculty advisor or the internship department at your college or university to confirm that you are eligible to receive college credit for this internship experience.
If this is something that interests you then you are requested to submit:
-A letter from your faculty advisor
endorsing your candidacy and
consideration for this program
-Your resume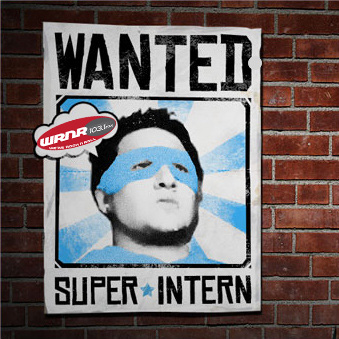 Intern responsibilities include
Sales:
*Experience relationship between programming, promotions and sales departments
*Assist in creation of ad copy and marketing events
*Learn importance of interaction between advertisers and radio station
*Assemble media kits and sales proposals for client presentations
Promotions:
*Assist in coordinating promotional activities and daily office management
Miscellaneous:
*Filing, copying, updating media/listener lists
*Front office reception
NO PHONE CALLS PLEASE
Submit application via: fax: 410-267-7634

Email: marketing@wrnr.com

Mail: WRNR Internship Program
179 Admiral Cochrane Drive / Annapolis, MD. 21401
---------------------------------------------------------------------------------------------------